As you can see .... I am a jew .... And a damn proud one ...
As you can see as well, I choose to remember the Past.
And I choose to do so because I don't want the World to repeat that things
and repeat them all over ... Because ..


" MAN THAT FORGETS THE PAST MAY REPEAT IT"


And I am talking about the Holocaust and all the Jewishs and Israelis Wars ..
May our kids live and bride all over ..
So ... That's it ..... And I hope you will Remember it, as I do ..


This is a prayer that was taken from the Formal Defense Ministery
It was made for the Israeli Wars memorial day ..
Please ... Respect it ...
And it says that :
"May WE remember all how they have faught in all the battles ever
Inside the country and outside.

Shall Israel Remember and bless in her seeds and Mourne over
the heroics and the santes of will and Dedication of Soul
Over those who were killed !!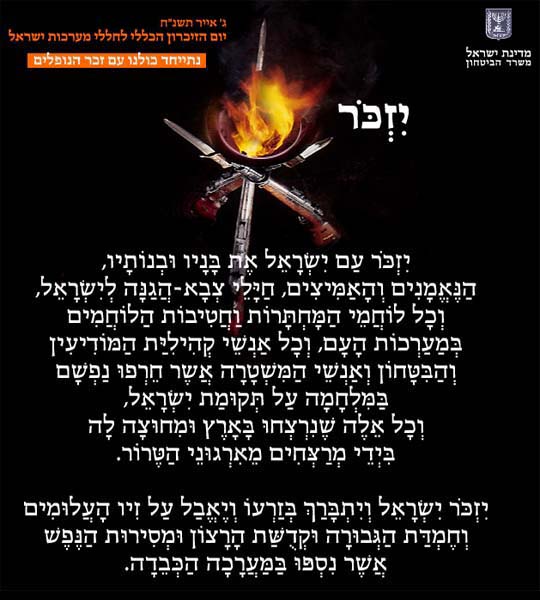 BACK