Those 2 sweeties are my sister and her "new" husband (23 july 99)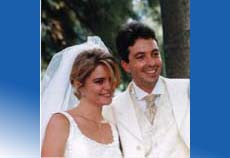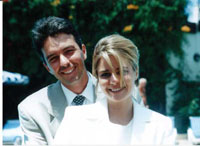 They are living in a nice place I'll keep secret. Well, you want to know ? They are really kind, clever, smilee, and we have great fun together but don't tell them I have said so or they will think I love them ! She's the kind that always hug you, a real jewish mother, and he's the only person I know who's smiling even when the weather is minus 10, see what I mean ?

CLICK HERE TO SEE HER IN VIDEO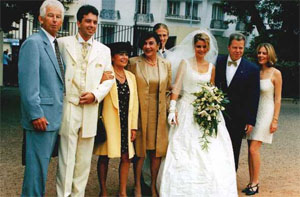 This picture has been taken the day they married and that King Hassan II died...Very important day then for everyone. The day of the wedding was also my brother's birthday! Here, you can see my parent's and Philip's.

Alexandra hates Lys but she likes the other one, the pink, because it remembers her those maroccan flowers of her chilhood...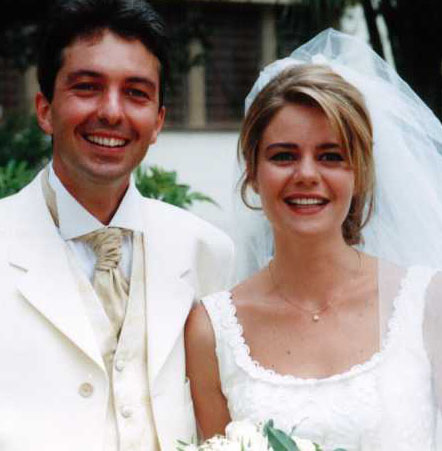 My sister is always pretty and elegant, but this particular day, she was like a dream, a siren in white, beatiful like a witch, like a drug. I couldn't stop looking at her. And I must confess that Philip was very handsome as well. They were like people are in a nice story for kids, the prince and the princess marrying. MAZALTOV ! I wish u many little children, they will need an aunt smart as me to bear you both !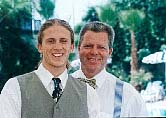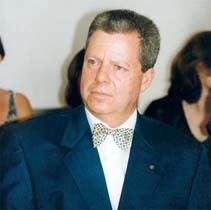 Daddy, The Best // Mum, so cool !
Richard and me, laughing like nuts about Alexandra and Philip, full of emotion !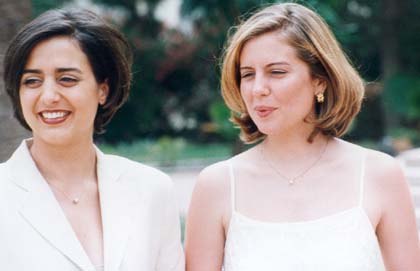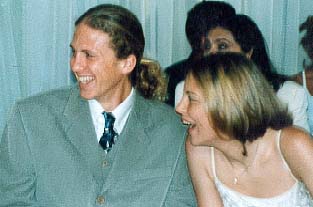 This wierd picture, on the right, presents you 2 "tick-tack toes", always following the married : Naila -called Nilouche- and me, glad to meet you !


CLICK HERE TO KNOW WHAT I THINK ABOUT MY FAMILY....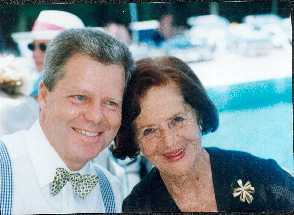 My dad with La Reina Mamita, my very
speedy grand-mother !
BACK