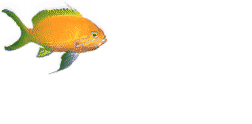 Again and again, hey ? Never stops this Martine :)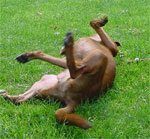 Lucky Natanya !
Just want to tell u the sweet and calm story of a week-end we had not long ago....Sunday, usually, we dunno what to do in this fuckin' town we call Paris ! We decided to go to Bercy, to eat and rest. Great, we ate a sandwich and lay in a wonderful park we've discovered. Here are the pictures of this sunny day.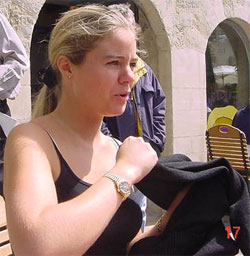 Hot, hey ?


Alexandra & Philippe, always smiling !

Richard & Merry, always ... ! LOL

Well, that's funny to see couples and to pull their legs,
especially when u're alone :)




Martine, always complaining !

Alex, Natanya and me :)

Trying to keep my puppy near me !
| | |
| --- | --- |
| All the difference between sisters and brothers : 2 of them are enjoying life while the other is sad and thinking about another shity subject.... | Art of love, art of life ... |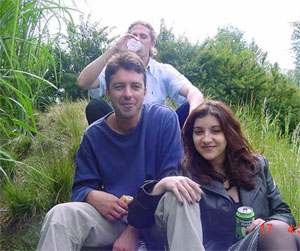 Having a break ?
| | |
| --- | --- |
| Back home, before the restaurant :) | |